The Big O is anime (Japanese animation), written for a more sophisticated audience than most such. I like to describe it as (very roughly) a "Batman with giant robot" concept where Robin is replaced by a sarcastic android named Dorothy Wayneright. The main character is Roger Smith, a rich bachelor whose secret is that he is the pilot of Big O, a robot the size of a modest skyscraper.
The show is set in Paradigm City, which is recognizably Manhattan. The fashions and technology seem to be the early Sixties, but in Paradigm, nothing is what it seems. To make things even more unclear, forty years ago, everyone woke up without their memories, and all records of the past had also mysteriously vanished. No one knows why.
The Big O is beautifully animated in a film noir style. It is less like generic anime than most series. It takes bits and pieces out of many genres and weaves them into something original. The mystery unfolds very slowly. Also unfolding very slowly is the romance between Dorothy and Roger. Roger starts out by not believing that Dorothy has feelings, but he could hardly be more wrong. Their relationship is threatened almost before it begins by a beautiful blonde spy who likes to be called Angel. She starts out by manipulating Roger, then falls in love with him. No one knows Angel's real name; she probably doesn't know it herself.
Add to this a stream of bad guys, including the folks who run the city, and mystery layered upon mystery, and you have a fascinating show. Fangirls tend to go wild over Roger Smith; fanboys tend to become very attached to Dorothy. Angel isn't bad, either. The whole fan-service aspect is underplayed in the show, however. So is the romance, for that matter. It's there, but you don't get beaten over the head with it.
The show was made by Sunrise in Japan, the same studio that made Cowboy Bebop, Inuyasha, Gundam Seed, Witch Hunter Robin, and more.
Big O was produced in two 13-episode seasons. Season 1 was shown in 1999 and was a much bigger success here in the U.S. than at home in Japan. Its success over here, and continuing demand from the U.S. fans, caused Season 2 to be created after a loong wait; it wasn't shown until 2003. It was an even bigger success over here than Season 1.
However, Season 3 hasn't been announced, so the fans are prodding Cartoon Network and Sunrise to get busy and film it, just like they did after Season 1. The things you can do to help this along are:
Buy Big O merchandise, to impress Sunrise with its staying power (and because the merchandise is cool!).
Send simple postcards or letters to Cartoon Network. A letter that says nothing but, "I really like Big O and hope you will make more episodes" is plenty. (See this thread at paradigm-city.com for more information.)
Show episodes to any friends who might be interested, and talk up the show to them.
Check out the forums at paradigm-city.com for more ideas.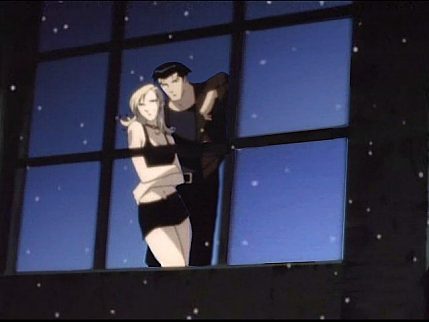 On Cartoon Network
Originally, Big O aired in the US on Cartoon Network during its Toonami segment, and later on its Adult Swim segment. As of this writing (May 2005) it isn't on the air at the moment. It's in the Adult Swim rotation; they run it for a while, then give it a rest, then run it again.
On DVD
The entire show is now available on DVD. See my merchandise section for more information